Audio Sermons

Speaker: Pastor McDonald
Date Title
Dec. 24, 2017 Sun A.M. "Why Christ Came"
Dec. 31, 2017 Sun A.M. "How to be a Friend of God"
Jan. 07, 2018 Sun A.M. "The Priority of Passion"
Jan. 14, 2018 Sun A.M. "The Lord of the Little"
Jan. 21, 2018 Sun A.M. "Portraits in the Storm"
Feb. 04, 2018 Sun A.M. "Crumbs From His Table"
Speaker: Evangelist Tom Palmer
Date Title
Sept. 14, 2014 Sun S.S. "An Encounter with God"
Sept. 14, 2014 Sun A.M. "The Blessing of Helplessness"
Sept. 14, 2014 Sun P.M. "Hindrances to Revival - Pride"
Sept. 15, 2014 Mon. "Hindrances to Revival - Sin"
Sept. 16, 2014 Tue. "The Lordship of Jesus Christ"
Sept. 17, 2014 Wed. "The Worst Day of Your Life"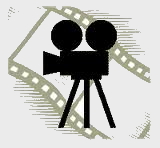 Video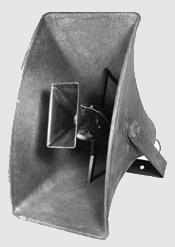 Various Speakers
David Gibbs Jr., founder of the Christian Law Association, presents a powerful message on the "Doing the Impossible". Ever find you aim low in life because you do not expect great things from either yourself or from God? Time to rethink how you approach the challenges of life and set your sights higher.
David Gibbs Jr. - "God's Four Conditions for Doing the Impossible" - mp3



Dr. Paul Vanaman was pastor of the Dixie Road Baptist Church of Clarkson, MI until the Lord took him home to heaven in February of 1992. He was a favorite at Bible Conferences and appreciated for his no-nonsense style and evident love for Christ. He was one of our pastor's favorite speakers while attending Pensacola Christian College. We're glad to be able to share these classic messages with you.

"Lessons Drawn from the Story of Lazarus"

Dr. James W. Crumpton was the pastor of Westside Baptist Church of Natchez, Mississippi for 57 years. A well known Bible Conference speaker, he is best known for the sermon he preached on the person and work of Jesus Christ entitled "Jesus". A truely unforgettable message destined to be a classic for years to come.
Other sermons by Dr. James Crumpton
"Three Nots in the Devil's Tail"
Ray Comfort of The Way of the Master Ministries ™ has as Scriptural a position on how to present the gospel as anyone I've heard. This message will revoluntionize the way you present the gospel.

Ray Comfort - "Hell's Best Kept Secret".mp3

The Lion, The Witch, and The Wardrobe from C. S. Lewis' Chronicles of Narnia has become a beloved classic the world over. Four children walk through a seemingly ordinary wardrobe into the magical land of Narnia. A fantastic adventure begins to unfold as Aslan the Great Lion is pitted against the evil White Witch. Battles are fought, heros are made, and one of the children has committed a crime that demands the death penalty... What will happen? Take off on an adventure you never imagined . . . LISTEN NOW to The Narnia Story. Download and share this powerful gospel message with your unsaved friends and family members.